HPBA publishes latest barbecue usage study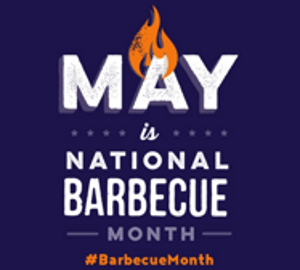 ARLINGTON, Va. – The Hearth, Patio and Barbecue Assn.'s most recent barbecue lifestyle, usage and attitude study was conducted online via Rockbridge Associates Inc. in July and August 2015. Rockbridge conducted a 20-minute online survey with 1,145 grillers in the United States who were at least 18 years old and either the primary griller or shared grilling responsibilities.
For more information on National Barbecue Month and how grilling retailers and manufacturers are celebrating the holiday, make sure to grab the May issue ofCasual Living magazine.
Consider these 10 trends about the state of barbecuing today, uncovered by the study:
1. 75% of U.S. adults own a grill or smoker.
2. 62% of households that own a grill own a gas grill, followed by charcoal (53%) and electric (12%). Two percent own a wood pellet grill, and 8% are thinking of purchasing one this year.
3. The most popular days to barbecue are: Fourth of July (76%), Labor Day (62%), Memorial Day (62%), Father's Day (49%) and Mother's Day (34%).
4. The top reasons for cooking out? 71% of grill owners say it's to improve flavor, 54% for personal enjoyment and 42% for entertaining family and friends.
5. The majority of grill owners (63%) enjoy using their grill or smoker year-round. In fact, 43% cook at least once a month in the winter months.
6. Half of all grill owners have the most basic grilling accessories (cleaning brush, tongs, glove/mitts). The most popular new accessories owners plan to buy include pizza stones, broiling baskets and cooking planks.
7. Ten percent of all grill owners have a backyard kitchen (featuring premium furniture and lighting).
8. Barbecuing isn't just an evening activity; 11% of grill owners prepared breakfast on a grill in the past year.
9. Nearly one third of grill owners (31%) grilled someplace other than their homes in the past year, including 24% who grilled while camping.
10. Nearly half (45%) of U.S. adults surveyed plan to purchase a new grill or smoker in 2016, while nearly a third (30%) of current owners plan to grill with greater frequency.